Traditional house plans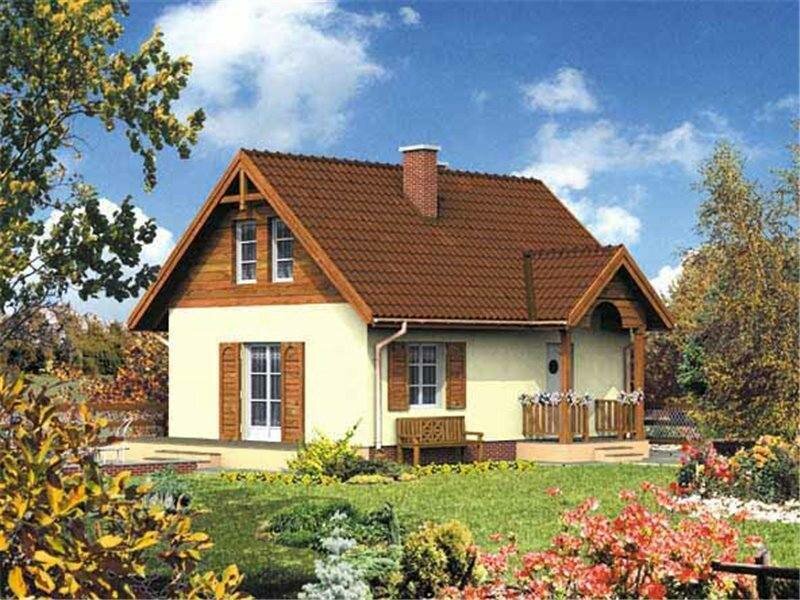 For those who prefer the traditional style, we have prepared in the ranks below three projects of traditional houses with attic and three bedrooms, ideal for a family consisting of 4 or even 5 members. Here are our proposals:
Traditional house plans
The first example is a house with porch, shutters and attic dressed in wood.  The useful area is 107 square meters, and the cost of completing the key is estimated at 54,000 euros. The living room is on the side, on the entire width of the house, divided between the living room itself and the dining place, in which the kitchen is open, easily accessible from the entrance. On the ground floor there is a large enough bathroom to be arranged in it and a small laundry. In the attic are the matrimonial bedroom and two smaller ones, as well as a bathroom.
Traditional house plans
The second example is a house with a special look and a useful area of 117 square meters. On the ground floor there is a large lobby and a spacious kitchen, plus a large living room, as well as a bathroom. Then, in the attic, there were three bedrooms and a bathroom. As for the cost, it reaches about 54,000 euros, which does not include the terraces.
Traditional house plans
The third and final example is a house with a charming classic design, with large windows divided into meshes, assorted carpentry of the roof, a balcony in the lateral surrounded with wooden fence and two skylights, from one side to the other Loft. It has a useful area of 119 square meters and a key building price of 56,000 euros. Besides the vestibule there is the service bathroom, in front is the kitchen, and next to the large living room, with generous living spaces for the dining room and the place to dine and exit on the small terrace covered from the side. In the attic there are three bedrooms, two having exit on the balcony, and the other view through the skylight, a bathroom, next to the other skylight, and a dressing room.